About 5 Hours ago, Shad0w Ninja Clan dismissed.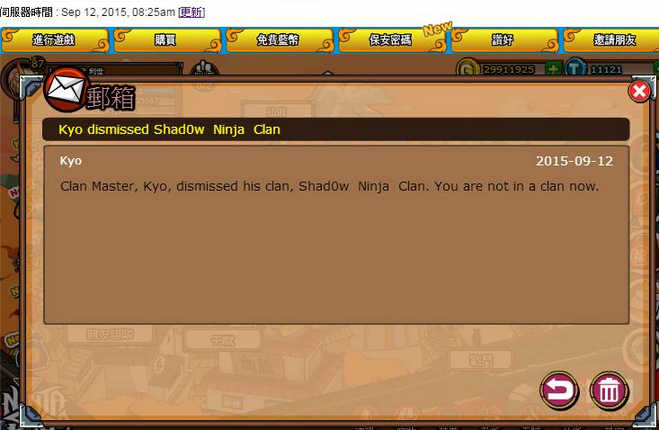 Rumors were said that Somi, the hacker, dismissed the clan.
But it is currently unknown what the real reason is.
What awaits is the final day of Season 67. Jounin Gakure vs Alianza Latina.
What are your thoughts about SNC being dismissed?